What do you want your future to look like?
With the country having spent the majority of the past 12 months in lockdown and the imminent easing of restrictions, freedom has become more important and more cherished than ever.
The enforced 'Stay at Home' rule last March enabled us to stop.  Stop from rushing about.  Stop from going out.  Stop from all social activities.  As a result, it gave us time.  This extra time allowed us to keep on top of things.  Yes, we were all 'Zoomed' out, but this extra time we were given, gave us the opportunity to get done all the things that get pushed aside as not quite urgent, like keeping our inboxes in check.
Whilst work generally continued, albeit at a different location, everything else in our lives stopped.  We had a new sense of freedom.   Yes, the irony is not lost on me!
The freedom came as there were no more sports matches to play, watch the kids play or support from the terraces, no more evenings out, no more shopping days, no more days out visiting the local (or not so local) attractions, no holidays.
With nothing to do but 'Stay at Home', we all found a new sense of freedom.  We were able to go walking or cycling more than we'd previously done.  We found ourselves with a lot more time on our hands to enjoy and do all those things around our homes that we'd not had time to do before.
We were also able to keep on top of our inbox.
Relaxing Saturdays and Sundays became the norm.
We had time to just 'be'.
However, with the lifting of restrictions getting closer, there will be a time when we all get back to rushing about. There'll be sport to play, training to attend, plays and gigs to practice for, family and friends to catch up with, holidays to book and different destinations to travel to.
Places to go, people to see.
We'll be chasing our tails and trying to cram in as much as we can and, before we know it, we're back with a full unmanageable inbox, sifting through all the unimportant and 'rubbish' that clog our mailboxes to find the important and actionable ones.  Your sense of freedom will have gone.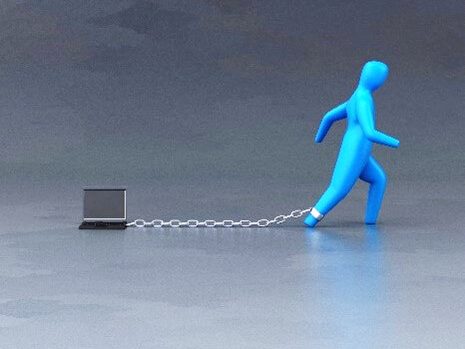 But…
What if you could…?
What if you could keep that calm?
What if you could keep that sense of freedom?
I have a solution for you.
Outsource your inbox.
Let me monitor your emails.
How does that work?
Well, there's a couple of options and it would depend on how much you're willing to relinquish, but the best method would be:
Provide me with a separate email on your domain.
Provide me with full access rights to your inbox and calendar.
Trust me.
From this, I would set up categories that we would agree and go through each email categorising them. So, when you get back to your inbox, you will know instantly which emails you need to work on first.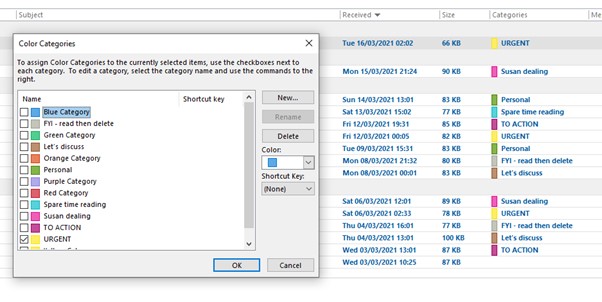 By handing over your inbox for the times when you're busy, you would have the freedom to go for that cycle ride, that long walk or even have a day of meetings knowing that your inbox is being monitored, sorted, and actioned where applicable.
I believe the past 12 months has given us all a new sense of what's important in our lives and maybe, just maybe, that's no longer our screens. I think the new norm is much more accepting of going for a mid-day walk or cycle and that the 9.00 – 5.00 working days are no longer. Not sure what Dolly Parton will have to say – maybe she'll re-write her song?
A very tenuous true fact: I love the song 9 to 5 and listen to Chris Country Radio during the day if work permits.
So, you're still able to go for that daytime 'time-out', safe in the knowledge that your inbox is being monitored. 
That is freedom.  Right there.
If you would like to continue your freedom when chaos ensues post lockdown, email me and let's have a chat.