As I sit at the end of my garden to write this blog, with not a cloud in the sky, I feel gratitude.
Gratitude for many reasons.
I can hear the birds sing. In fact, a fabulous Goldfinch in its colourful splendour is perched on a branch above my head, singing its little heart out.
I can see the birds* pass by on the wing.
I have a garden I can sit in, surrounded by hedges, shrubs, and trees.
I have a cuppa in my hand.
Sometimes it can just be the simple pleasures of life that make me feel grateful.
Gratitude also that my job allows me to sit in my garden, mid-afternoon, in the sun.
In my corporate days, I'd wish I could go outside and sit in the sun but, to me, that would mean skiving, so it very rarely happened. Now, as a business owner and a VA, with my client work under control (and now that the weather is warmer), I can afford the time and enjoy my mid-afternoon cuppa outside.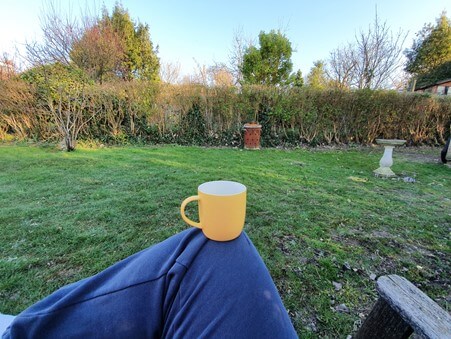 Gratitude goes back a long way.
Whilst sitting at the end of the garden on the bench I inherited from my parents' garden, my thoughts and gratitude turned towards my late parents.  My dad was a draughtsman.  His work took him overseas, to Holland and Norway.  In fact, I think he worked more in Norway than in the UK.  He worked abroad and returned home every other weekend; he did this so my brother and I could have private education.  I recall my mother once said to me "your father's only working abroad for you and your brother".  That hit home right there and then, and I'm forever grateful to him for the sacrifice he made in spending so much time away from the family.  My dad was self-employed; when we were clearing out the family home recently, I came across a Certificate of Incorporation for my father's business which was granted the day I was born.  That made me smile.
The gratitude towards my mum who only allowed us to move out of our family home "if you bought your own property".  I'm forever grateful that we listened (well, we had to!) and managed to get onto the property ladder when we did.  We weren't given money to buy a property, we both had to work hard to save the deposit, but blessed that we were able to.
In a way, it was those sacrifices back then that are, in part, enabling me to do what I'm doing today and allows me time to sit on that bench in the garden.
Gratitude is also here today
Since setting up my business, I've met some wonderful people who have helped, guided, supported, and believed in me and, in some part too, helped me get where I am today.
There are quite a number of individuals who have been there at the different stages of setting up my VA business, but there are a few that I'd like to name and shame!
Claire Grace  I met Claire at the PA Show in 2018, and it was Claire who told me of the VA Industry and gave me loads of advice, pointers, website links, and a friendly smile.  We kept in touch and it turned out we actually live just a mile away from each other.  Claire, in my early days, was also a very calming ear, the voice of reason and reduced my panic on a couple of occasions.  Thank you, Claire.
Sam Hogwood I also met Sam at the PA Show in 2018. It was her first visit too, and we had a natter over lunch (well, Sam ate lunch, I had a glass of fizz!). We then met again at the 2019 and 2020 PA Shows and have since become firm friends. Sam's a sounding board, and we meet once a month to discuss our businesses and topics of all kinds. Thank you, Sam.
Penny Cooke  I've not met Penny in person yet, but we met on-line when she needed help and guidance with some transcription software.  It turned out that she and Sam also met on-line once a month for a natter over a drink, which I subsequently gate-crashed; and I am grateful to be included in their monthly meets.  Penny also glances a critical eye over my blogs each fortnight.  She's become a friend too, and I very much look forward to meeting her in person as soon as we can.  Thank you, Penny.
Maggie Duerden Maggie and I met at a local VA networking coffee morning. It was her first visit and we got chatting. Turns out she was able to help me with my website and I'm so grateful for this, as it's not an area of my expertise. Maggie and I have become great friends and can spend far too long chatting if we get the chance. Thank you, Maggie.
Amanda Johnson Although I've not done one of Amanda's VA courses, she has been pivotal in my VA business – in my early days, when I wasn't sure if I was heading in the right direction, Amanda offered a free 30-minutes chat. In fact, the call lasted over two hours, over the course of two days. That time was invaluable, and I was very grateful for her support. Amanda continues to support and guide me and my business. Thank you, Amanda.
Chas Jordan Chas and I met networking. He was setting up a new network group and approached me to run it with him, doing the admin for the group. I accepted and, since then, Chas has been a great champion and supported me when things in my life were a bit 'rough'. I know that Chas is at the end of a line, any time, night or day, and will have my back. He never fails to make me laugh too, and for that I'm grateful. Thank you, Chas.
Last and by no means least, my husband.
I could have done none of this without his constant support, encouragement and belief; and he's always there to crack open a bottle of fizz for my 'Fizz on Friday'. Thank you, Steve
As I said before, there are so many that have helped me along the way, far too many to mention, but I know you know who you are. Thank you.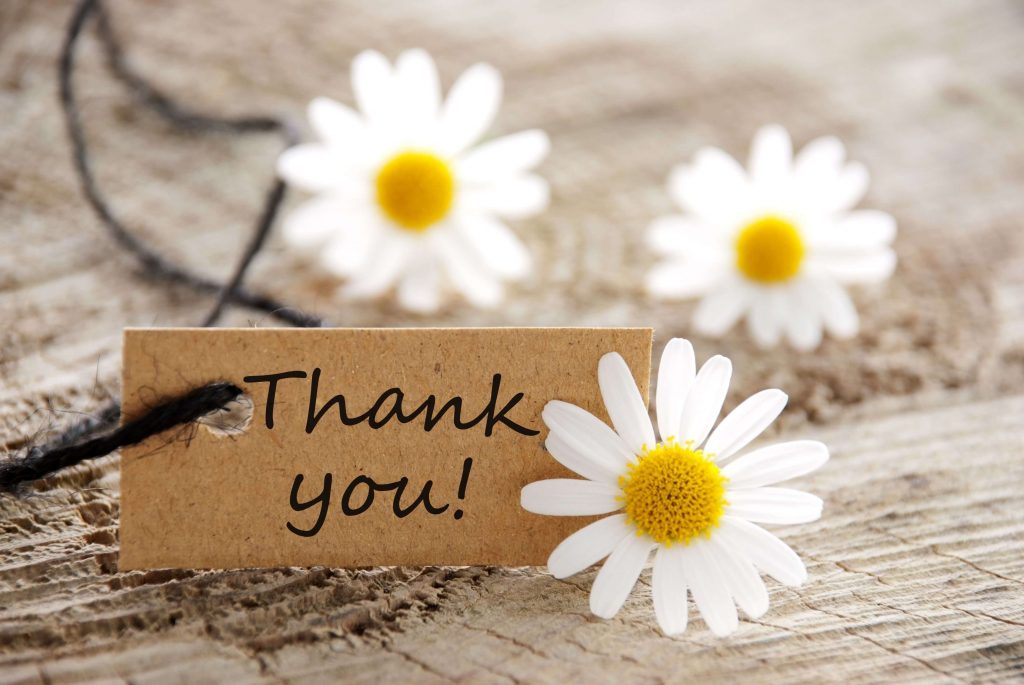 I think that the last 12 months have highlighted what's important in our lives and what we are all grateful for. Sometimes you just need to sit and appreciate the small things like birdsong.
* The birds I spotted in my short time in the garden were:
Parakeets, Long Tailed Tits, Carrion Crow, Goldfinches, Jackdaws, Wood Pigeon, Dunnock, House Sparrow, Common Gull, Blue Tits, Robin.
True fact for this Blog: There is no such bird as a 'Seagull'. Seagull is a collective name for all gulls and if one comes and bothers you by the sea, it's mostly likely to be a Herring Gull.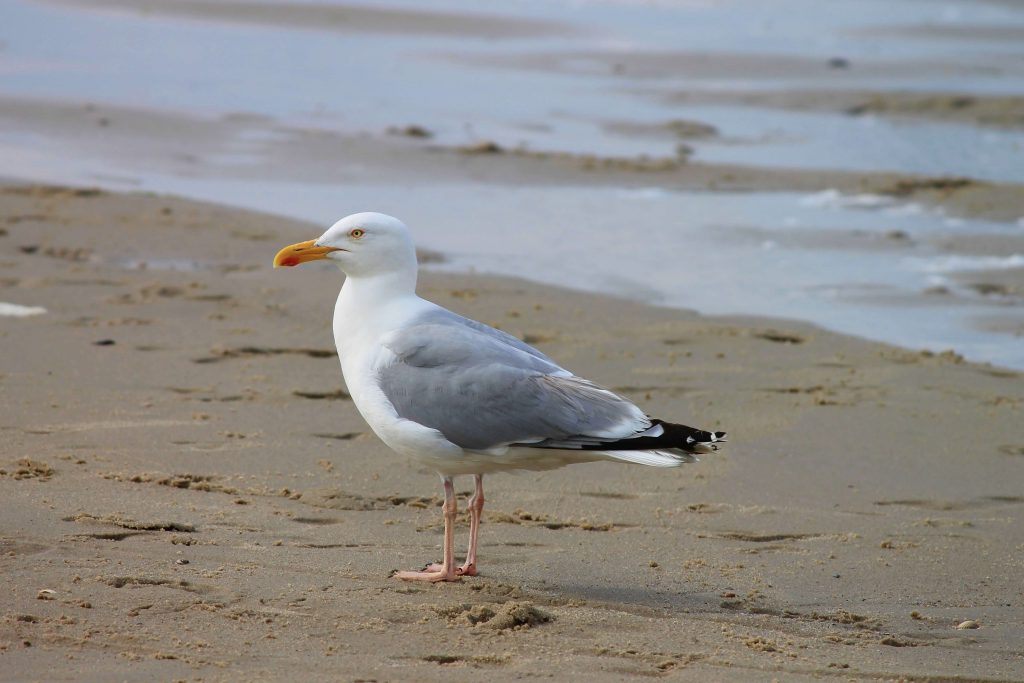 If you want more time to sit on a bench with a cuppa, email me and let's chat on how I can help to make it happen.